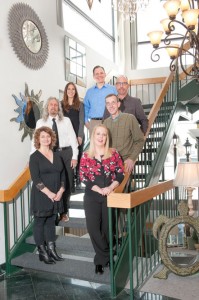 A.D. Cola Lighting opened in 1989 and quickly established itself as one of the premier lighting showrooms in the Boston area. Located in the Metro West town of Natick, A.D. Cola Lighting was designed and built by Nino Colasacco, also the founder of Newton Electrical Supply.
A.D. Cola Lighting has many wonderful attributes, including two floors of decorative fixtures, interactive light labs, landscape lighting center and lampshade center, but our biggest asset is our people. All of our salespeople have many years experience in the lighting industry and many have been with us for 10 years or more. It is this experience and continuity that allow us to provide you with the best possible service available, from picking one light to creating a lighting plan for your project, you will get personalized family attention. We are always ready to help.
Our address is 86 Worcester Street in Natick.