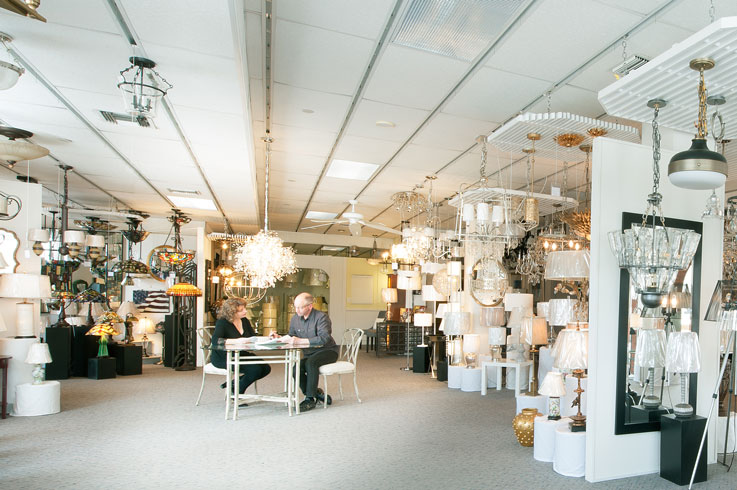 Lighting is what we do. At A.D.Cola Lighting we understand the importance lighting has on your home and business. Our continued training and knowledge of new and innovative products enables us to give you the best advice in lighting. Combine that with two floors of decorative lighting and we are able to complete your project of any size.
Lighting brings excitement to your home. Whether you need one light or an entire house, new or renovation, residential or commercial, we work closely with you as well as your team through the process to ultimately design a custom lighting plan that works for your environment, creating the atmosphere you desire. We cover all areas of your project from function, types of light sources, proper placement, decorative style to lighting controls. All while taking into account your budget and time constraints.
Our large lighting showroom, with extensive indoor and outdoor lighting displays, is designed by fixture type to make your shopping experience easy. We continually bring in new styles in top trends and classic designs as well as the latest in innovative and efficient lighting. Get hands-on lighting experience in our lighting design centers. Our lighting consultants will show you how lighting would look in your home using many of our interactive lighting displays. Explore our Kitchen Design Center, LED Center, Landscape Lighting Center, as well as our Family Room, Bath and Lighting Control Interactive displays. All are designed to help you visualize and understand the effects lighting can have in your home- ultimately making an easier process in completing your lighting project.
At A.D.Cola Lighting it is our dedication to lighting that sets us apart from others. Exceptional customer service and our lighting knowledge enables us to give the best in your lighting experience.