A.D. Cola Lighting is proud to be a part of the Junior League of Boston 2012 Show House, which is expected to draw over 10,000 visitors to this year's event at the Potter Estate.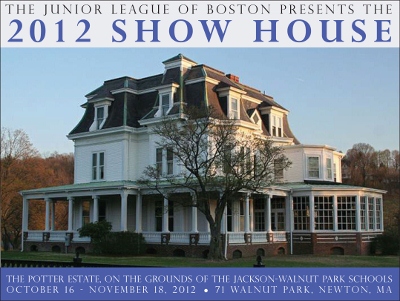 The Junior League of Boston was founded in 1906 by a group of young women to address the social problems and needs of the greater Boston Metro community. Since then the group has volunteered in hospitals, helped support the military, produced a nationally-recognized film addressing public understanding of the mentally challenged, established and managed a child abuse center for the Massachusetts Welfare Department, and created the Good Grief program, assisting children to cope with death, which eventually was turned over to the Boston University School of Medicine. The group has continued to grow and adapt to the needs of the greater Boston area and A.D. Cola Lighting is proud to support this 2012 fund-raising event with a donation of lighting for their Show House, located on on the grounds of the Jackson-Walnut Park Schools in Newton.
Visit the Show House now through November 18! Purchase tickets today.