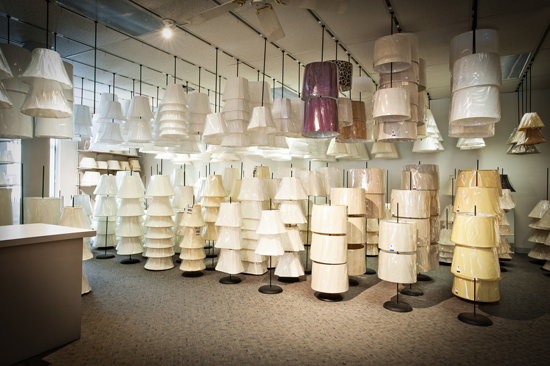 Lamp Repairs
We offer basic lamp repair services such as socket replacement and rewiring. We can repair most lamps and light fixtures. Please bring in your lamp or light fixture for an estimate. For unusual repairs, please call us in advance at (508) 653-4118. (We can not repair halogen lamps, we do not refinish lamps, and we do not re-cover lampshades.)
Lampshades
New shades make your lamp look new again. A.D.Cola Lighting offers a wide variety of shapes and sizes of lampshades. Our large Shade Room is always full of lampshades that will make any old lamp look and feel like new.
Our staff is experienced at sizing and positioning shades for your lamp, as well as showing you various fabrics and styles. A new shade can either update an old lamp, or you can change the look entirely by choosing a more dramatic or different shade style.
Please visit us to see our selection, and always bring in your lamp, if you can, for the best possible fit.