Make a unique statement in your home. Think Outside the Box! We have the best brands in lighting, fans and home accents as well as an expert sales staff.
Download a PDF of the Think Outside the Box brochure featuring Schonbek® or browse it online below.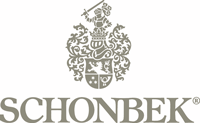 Choosing fixtures for your home is a very personal experience. It's so important to be able to judge the scale, finish, color and light quality of fixtures before you make a purchase. That striking chandelier on a website may be far too large for your dining room – and that modern pendant you passed over in a catalog may jump out at you when you visit our showroom.
The bathroom can be one of the most rewarding rooms for lighting updates. Often, simply changing the vanity light or adding a new overhead fixture can change a bathroom from fusty to fabulous. A dimmer allows for greater control of light levels at night or in the morning, and proper mirror lighting will provide ample light for grooming or applying make-up.
Kitchen lighting is challenging to get right, since the room can require different types of fixtures for different tasks. Cooking, recipe scanning and clean-up are tasks that require focused light – such as that provided by LED pendants, undercabinet, or recessed lighting. Activities such as dining, studying or entertaining require a more ambient light, which can be provided by mini-chandeliers, wall lights and different types of pendants.
Come in today to explore new options for lighting your kitchen, bathroom, dining room, living room, bedroom or foyer.
When we think of the holidays, we often think of light: the twinkling lights of a Christmas tree, soft candlelight, or a crystal chandelier sparkling over a holiday table. This holiday season, come in to see some of the most stunning crystal styles you will ever see – many featuring Swarovski style crystals from the leading crystal chandelier manufacturer: Schonbek®.
We are your source for lighting and home accents – please come in today and talk to our lighting experts. We will help you "Think Outside the Box."